Katharos Consultancy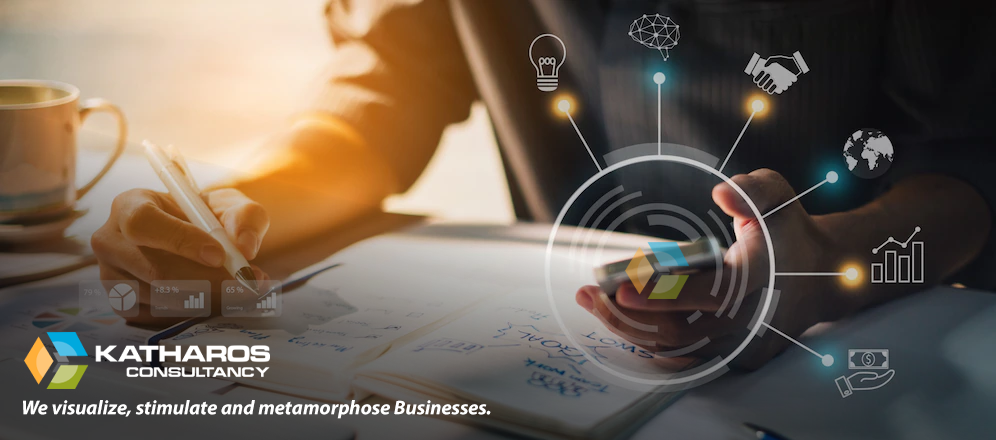 Katharos Consultancy is a leading project management, business consulting and financial and growth management consultancy firm located in Pune, India. We help our clients with all aspects of product management from project planning to cost estimation to risk management. Our highly experienced consultants can recognize not only what is required for the business but also the technological feasibility of achieving success. Along with advising our clients on the best software solutions for your business, we also offer guidance on risk management, budget management and integrating new systems with the existing on to reduce costs.
We believe in identifying business challenges and solving operational problems at each stage. We integrate a collaborative approach of aligning all of our client's resources so that we can help them achieve optimal success in their business ventures.
We constantly collaborate with our clients to face day-to-day challenges and also prepare them to face any future challenges. We help our clients take informed decisions in today's dynamic business setup.
Katharos Techie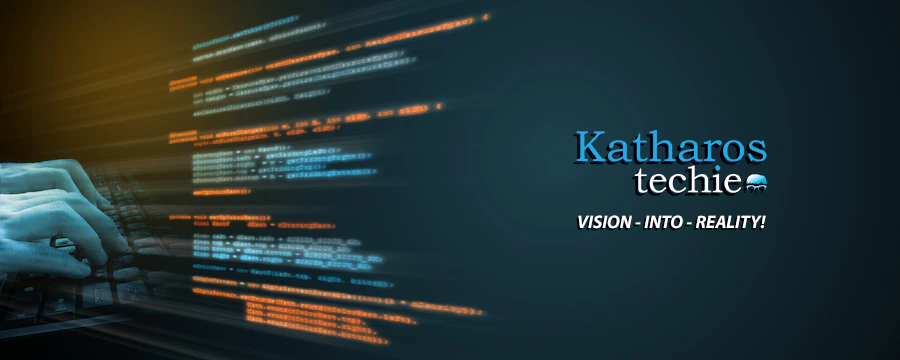 Katharos Techie is a premiere customized software development and digital transformation consultancy specializing in developing innovative websites and mobile apps meticulously using an AGILE approach. We understand the importance of fully functional and customized software for the success of our client's businesses. We approach each project with a dynamic melange of domain expertise, extraordinary technological talent, thorough research and a promise to protect every client's privacy.
Katharos Techie, though relatively new in the market, has already delivered numerous software solutions to our clients. We handle every client with equal precision, whether it is a large corporation or a dynamic start-up.
At Katharos Techie, we understand the need to move with the same breakneck speed with which technology is evolving, each day. We are constantly researching path-breaking technology that will help our client's businesses succeed. Our deep experience in agile web development and key modern web concepts help us to build customized software solutions for our client's technological needs. We actively listen to and understand our client's business needs and only then will our experts identify a custom solution to fit your budget. This results in a user-friendly software solution for our client which automatically spells into SUCCESS!
TrailersBook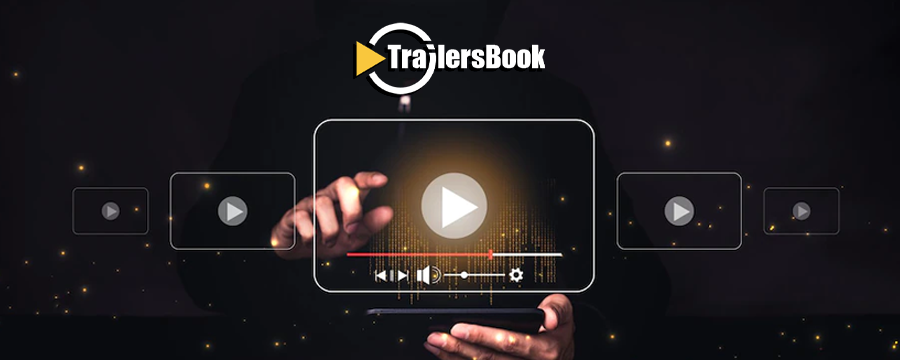 Trailersbook is a digital video hosting platform created to promote new releases/archived movies by showcasing promotional videos to generate global awareness of the movies amongst their target audiences.
Trailersbook.com is a one-stop solution for providing free hosting space, sending out notifications about new movie releases/ broadcast details, providing movie reviews from industry experts and data insights of individual videos or complete movies. Trailersbook.com will promote Indian films of all languages; Hindi, Panjabi, Marathi, Bengali, Gujarati, South Indian etc., under one roof. Filmmakers and their films will get boundless benefits by coming on this innovative platform.
Trailersbook will provide a global platform and recognition for movies of all age groups, ethnicity, and genres thus making it a one-of-a-kind entertainment platform.